Ray's Refrigeration, Inc. is the professionals when it comes to installing new or replacing your existing geothermal unit, furnace, air conditioner or garage heater. We have been engineering the load calculations for new or remodeled homes since 1946. Our extremely trained and knowledgeable sales staff will provide an operation cost comparison on various systems and help you determine which energy efficient product is best for your home. Often times a zoning system may be the best option for your new home. We provide quality installation with your most efficient equipment choice to allow for minimal operational cost. Ray's is proud of our ability to fabricate duct work for every customer's specifications which helps to deliver dependable home comfort for your family year after year.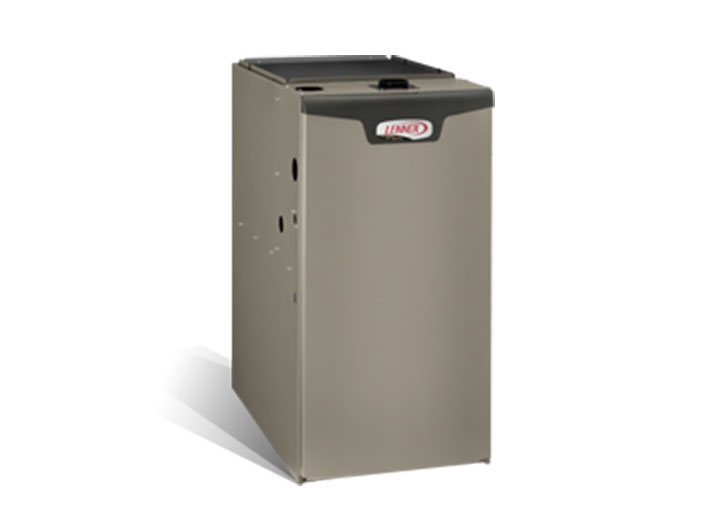 Gas & Oil Furnaces
Lennox® offers the quietest high-efficiency furnace you can buy. Gas furnaces can use 98% of all gas consumed to produce heat. This will save you money on future gas bills.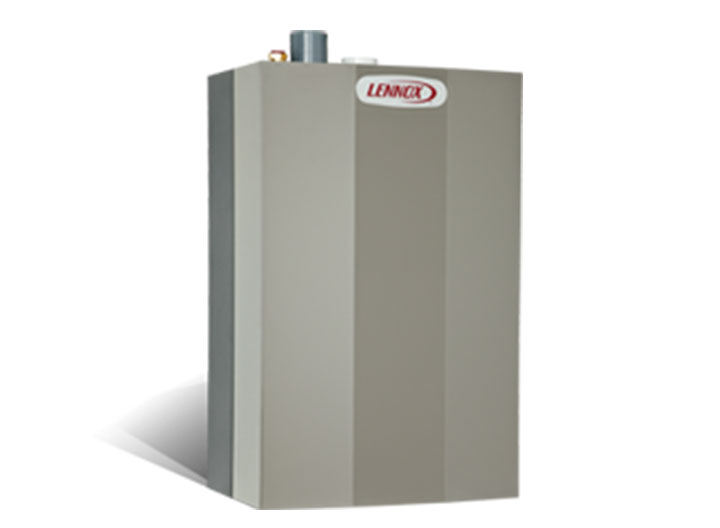 Hot Water Boilers
Gas and oil-fired boilers work efficiently to circulate warm water or steam through your radiant heating system.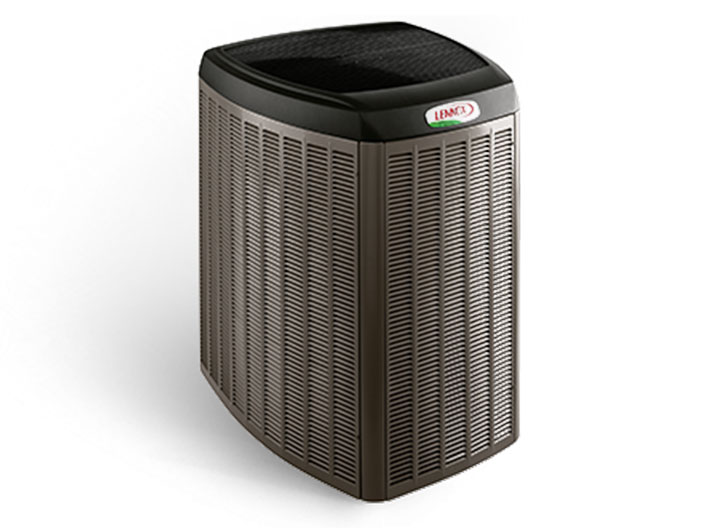 Central Air Conditioning
If a new air conditioning system or if you're ready to replace your current AC unit, there are a number of important things to think about.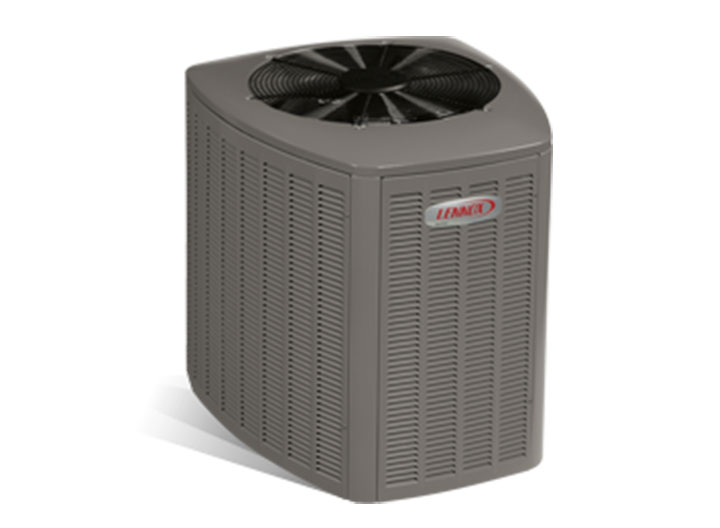 Heat Pumps
Our heat pump technology makes it possible to heat your home with outside air as cold as 35 degrees and many heat pumps contain a gas furnace backup so that you can supplement your heating on those nights when it dips below freezing.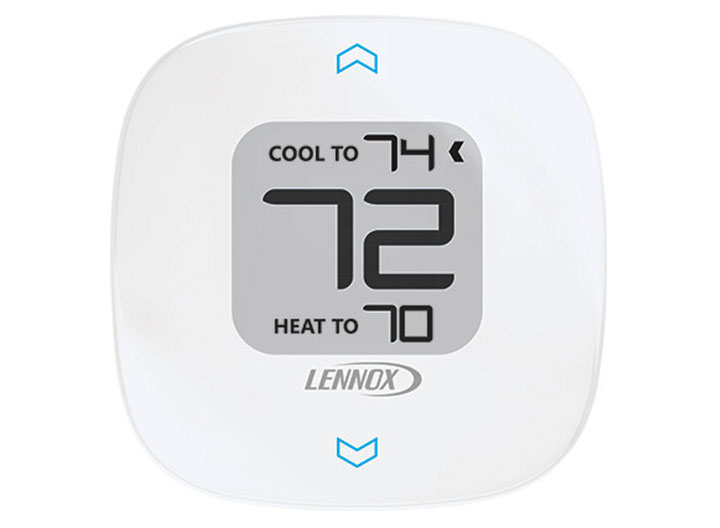 Zoning systems Thermostat
The iHarmony® zoning system allows you to change the temperature throughout the house, or change it in specific areas, or even with your phone.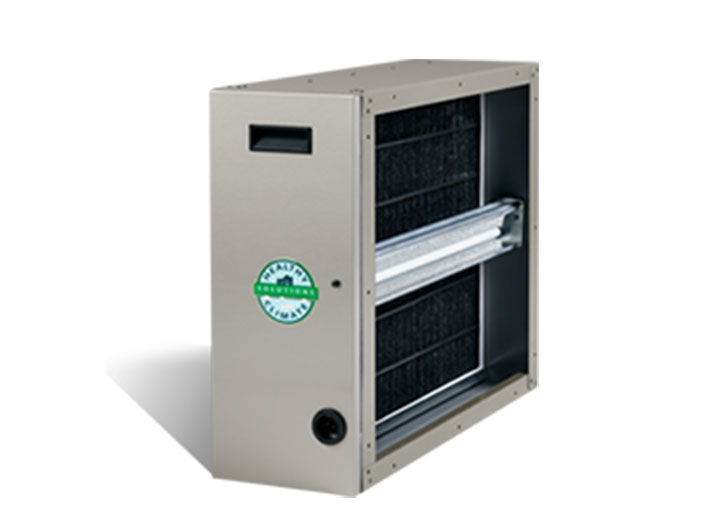 Indoor Air Purifier
PureAir uses exclusive UVA-light technology to attack all three classes of indoor air contaminants—particles, mold/mildew/bacteria and odors/chemical vapors. PureAir works with almost any heating and cooling system, so you can start breathing cleaner and healthier air today.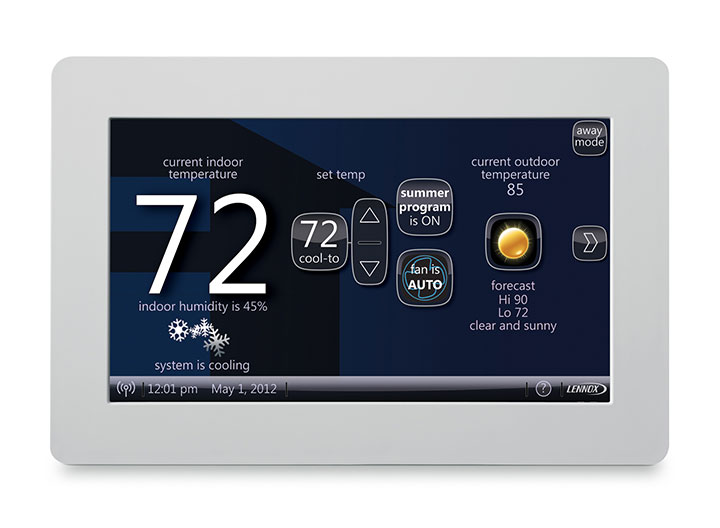 WiFi thermostat
iComfort Wi-Fi® makes it easy to adjust your home's temperature and control energy costs from anywhere in the world, using a smartphone, tablet or laptop.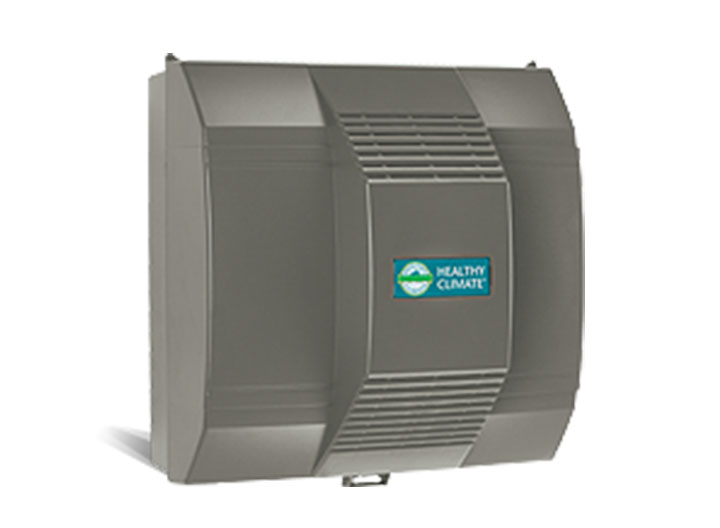 Humidity Control
By removing moisture from sticky indoor air, dehumidifiers can help balance indoor humidity levels and minimize the potential for mold and other pollutants.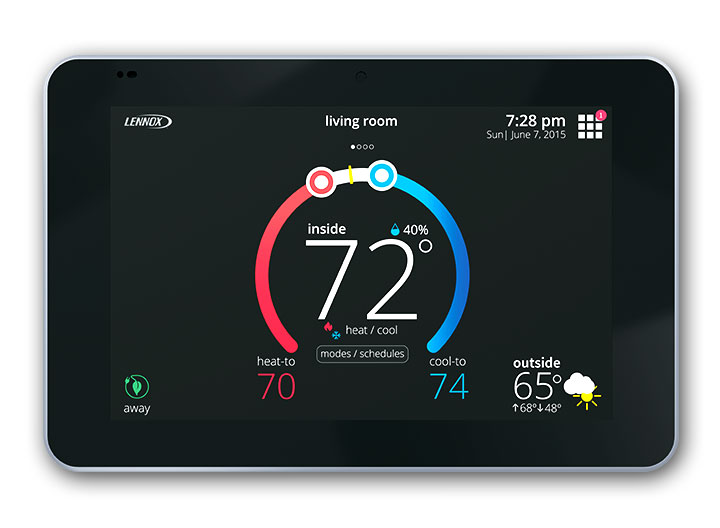 Digital Thermostats
Programmable thermostat delivers precise, sophisticated control and multiple energy-saving features. All accessed through a brilliant, modern touchscreen interface.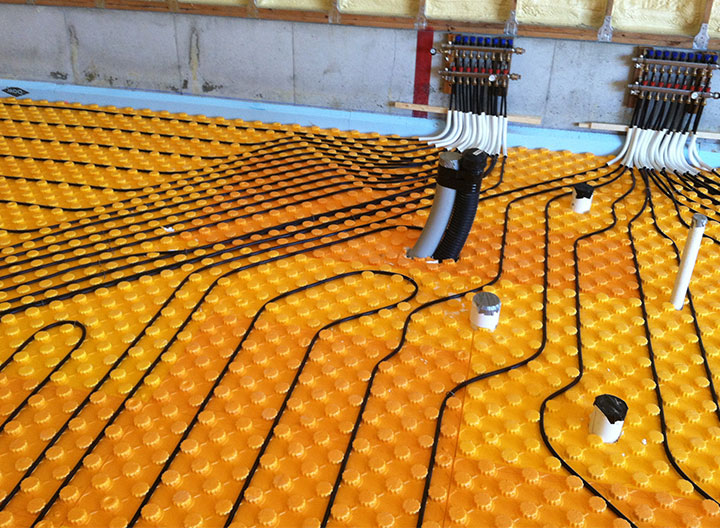 Radiant Floor Heat
Radiant heating controls the rate at which a body loses heat by turning large surface areas (floors, walls, ceilings) into large, low-temperature radiators. Efficient and economical, radiant heating systems keep families like yours cozy and comfortable and often increase the resale value of your home.
Energy Savings Calculator